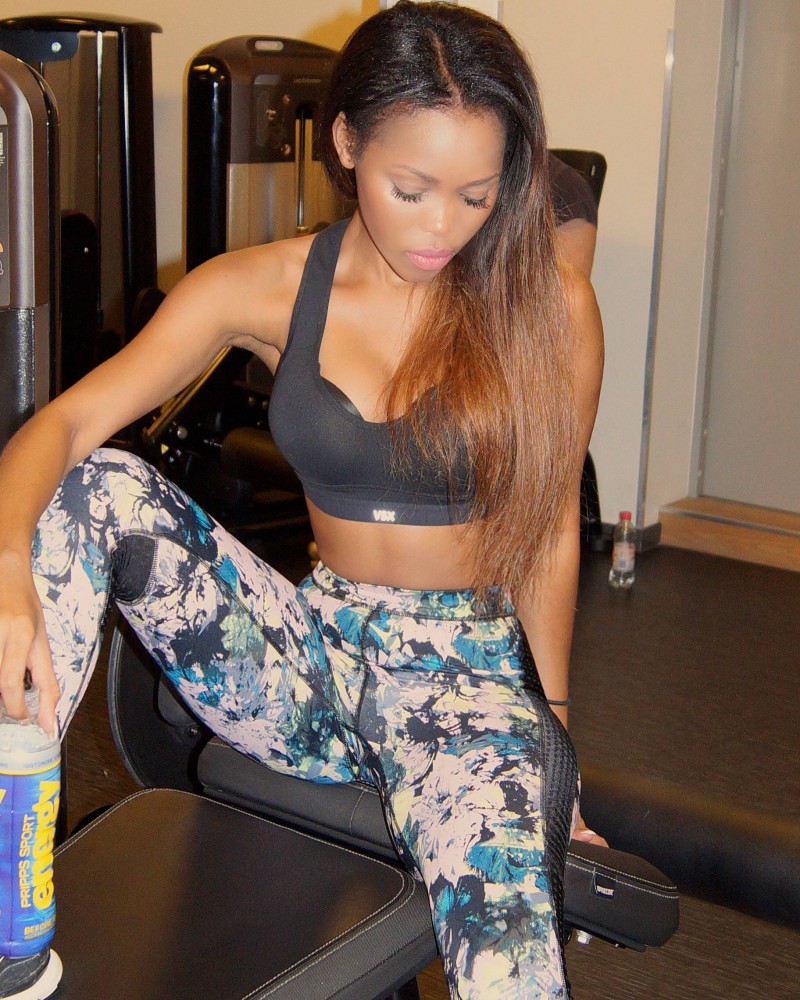 How do I have such a nice body?!
This is the question I have been asked by many of you.
Now, I will try explain what it is I do and eat.
I'm going to be honest with you, I don't train hard. The first time I started going to the gym was a year ago and the reason was to take selfies in every outfit I bought. When I should compete in a beauty pageant then I started to take it serious so I had a personal trainer to show me how it's done. We trained about 3 times a week and mostly focused on building strength and muscles.
Before that, I knew nothing. It paid off because I was a lot stronger and happier in those days.
It's important to exercise which is why I wish I did it as frequently as I used to. Unfortunately, I often find myself feeling quite lazy.
When it comes to food, I eat eveything. Italian is my favourite. Fanta Exotic is the drink I always have in my fridge and Nutina is my favourite chocolate.
I've never controlled what I eat and I hope never to need to do so.
I guess that's how I have this body.
My lifestyle?
I don't drink and I've never smoked a day in my life. Anothing thing is that I never eat breakfast. Okay, sometimes I do but very late like around 12:00? However, that has nothing to do with me wanting to be fresh and fit. The reason why is that as a teenager I was always fixing myself up for school. Looking good was more important than eating. So, I put all my time into that while my sister ate breakfast. My mom always nagged about it but I couldn't help it. In the end, my family got used to it. So, for me, it became natural over the years. I am never hungry in the mornings. When it does happen, I drink water!
The advice I was given, which isn't a secret for anybody, is to exercise whenever you can because it will always pay off. So, because we are all so different I don't know what works for others. Although, I would recommend that you also have a late breakfast for a few days. Try keep it up to see if you lose weight. If you do, continue. If not, well, just keep working out!
Personnally, I'm gonna try exercise at least a good twice a week. I would love to be stronger and fitter.
What physical activities do you do to stay fit? And yes, all forms of exercise count 😉